This month I'm introducing the poet Max Shaw. At the beginning of his writing career, I've been mentoring Max very lightly, anxious not to take anything away from his distinctive voice. I asked him some questions and they and his answers are below. I've also included one of his very atmospheric poems…
What do you write?
As goes poetry, I mostly write introspective and philosophical material. Besides these poems, I write short essays and articles on philosophical, psychological, political, and occult subjects, as well as music.
What started you writing and why?
Poems are stuffed with philosophy, and writing them permits their author to reduce what would fill rainforests elsewhere into metaphor and simile. I wrote my first poem two years ago, but I didn't write another until December of 2022, at age twenty. That first poem was like most of my recent ones; it verbalised a potent dream. Within a dream, wild ideas are strung along a single thread of events, just as that dream unites the most pressing incidences of a person's life with strange interpretation. Dream-images are therefore poetic, inherently metaphorical. To translate a dream into poetry is to articulate its images, understand influences on the dream (be they malefic or otherwise), and express these in a single form.
Though dreams and poetry written after them are technically individual, they carry archetypal power which others can take after; I write to convey what I consider important messages.
Do you have a favourite poet?
My favourite poet is Ted Hughes. Hughes was the most able poet of the modern era to actualise fantasy and challenge the universe. This is best demonstrated in "The Life and Songs of The Crow", where nouns, coloured by the sheer density of symbolism, begin to take on transcendental definitions. In its beginning, Crow is lifted from the corporeal earth and finds his home just within the confines of eternity, from sun to sun – and interacts with the whole human history until the end. This work is revered because Crow symbolises the modern age, which is a reformulation of reality, an excess of information made impotent by its enormity; we are perpetually short of piercing the veil.
I would consider my work well done if I could rekindle even the surface ashes of Crow's boundlessness and blackness.
What are you writing now?
I'm currently working on various poems contributing towards my first collection, including a multi-sectional subversive creation story; perhaps taking after Hughes in inspiration, but not in content.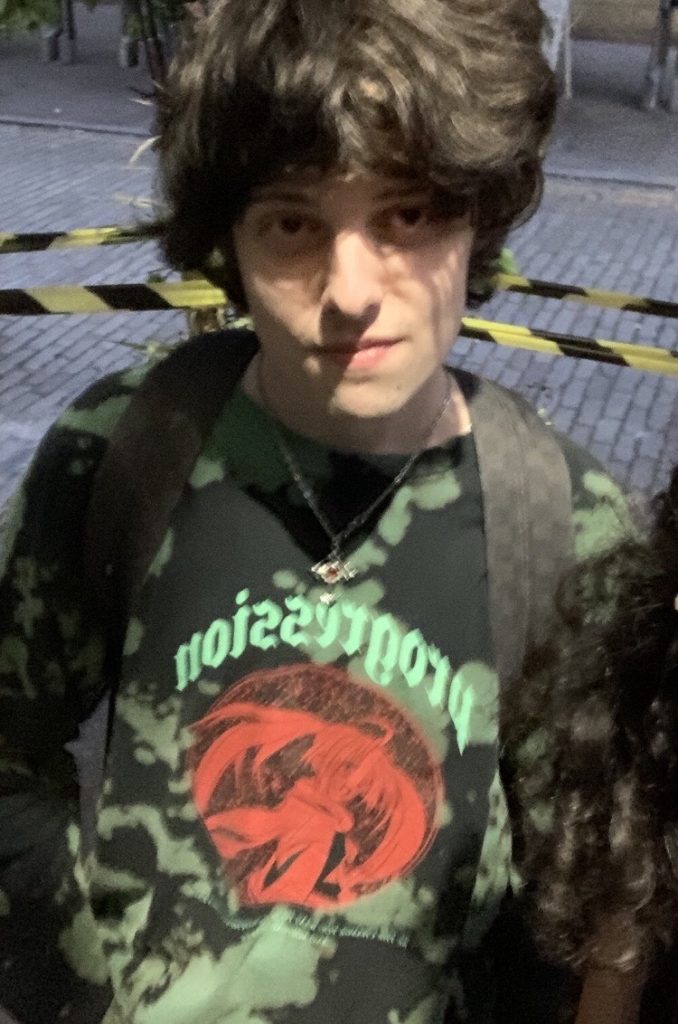 The Night-man
I, the Night-man in the dark,
And staring at the ceiling
Deep sleep cloaks the others' hearts
While darkness is my dreaming.
Counting sheep? Instead I'd hearken
To my mind a-teeming
For fire-cracker sparks do lend
Night-men like me to scheming.
The empty nightfall quiet makes
My brain not feel so tired, you see;
But if another soul awakes,
I start to feel uneasy.
Or if night-winds stir up the lake
Of my calm mind's peace treaty
Or if a sign of – O, day-break!
Should dare to much displease me.
For if a beam of sunlight shines
Around the curtain, on the wall;
My shadow-fortress fades and dies
Night-men and darkness: one and all.
Of all the evils – which one lies
Of hungry wolves, of light-locked doors?
As this Night-man was never born,
To him the black in life is white.